---
Nigel's Home Page
---
Home of Shin Ki and New Spirit Ju Jitsu
Who is Nigel Goodwin?.

I was born 16th June 1955, and live in Lower Pilsley, North Derbyshire. Since leaving school in 1971 I've been employed as a TV service engineer, at the present time this also means I repair videos, satellite receivers, microwaves and the odd vacuum cleaner or two!.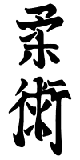 My main hobbies have been electronics and computers for many years, but I now also practice Ju Jitsu (currently a Black Belt 4th Dan and a registered instructor with NVQ Level 1, 2 & 3 Coaching Certificates), hence the pages I've set-up for the local association I'm a member of. If you would like to start Ju Jitsu, feel free to come along, it's suitable for all ages (and weights!) and helps you to become far more fit - I feel MUCH! healthier these days. I train (and teach) with Sensei Ged Ramsdale (5th Dan) at Pilsley Miners Welfare on Monday and Wednesday nights, and also teach on Friday nights at Stonebroom Community Centre. We'd to pleased to receive any new members. Goto Ju Jitsu

There are some pictures of me available in the 1998 section of the Ju Jitsu Picture Gallery

See my Cybot Pages - a new magazine based small robot you build yourself, I'm building two - one for my daughter Melissa, and one for me!.



Projects Page - I've now added a projects section, the first project is an IR Remote Control Tester, I've now built seven to this design and they work beautifully, and look extremely good. I've included full building instructions, with pictures of my latest one, and a full parts list.



As with many computer users, I also like to program, there are various programs for download on the link below.
Goto Nigel's Software pages



I'm an active contributor to the satellite TV newsgroups, the following pages contain various technical details, mainly for Pace receivers. More recently I've added a section about Sky Digital, this should answer most of the questions you may have.
Goto Nigel's Satellite pages

This section is for anything which doesn't fall under the other sections, temporary files for people will be stored here.
Goto Miscellaneous Pages